Buckle Up to Increase Leads and Sales with a Custom Web Design for Your Business
Have you become tired of expecting your "web guy" to make updates on your website? WordPress is a well-known platform for blogging, along with the top-notch content management systems (CMS). A CMS is a part of software integrated with the coding of your site. It enables you to make changes, addition, and remove content from your website, even if you have little or no technical knowledge.
In WordPress, you get thousands of free plugins and themes suitable for different business domains. While the plugins assist you with SEO, social media sharing, on the other hand, themes grant you to customize the online display of your website with minimal graphic design and programming knowledge.WordPress Web Design Company in India,like Webmark Solutions,helps you in creating your own fully customized website and extends the functionality of several plugins.
Features of the Best WordPress Website Templates and Custom Designs at Webmark Solutions
Visible – By the term visible, we mean the major search engines like Google.
Mobile friendly – Around 52% of online traffic presently comes from smartphones and tablets.
Secure – We make your website HTTPS rather than HTTP.
Fast – The visitors on the site should see something happening on your website in under 3 seconds.
Optimized for user experience – The moment your page loads, the visitor makes an opinion in 0.5 seconds.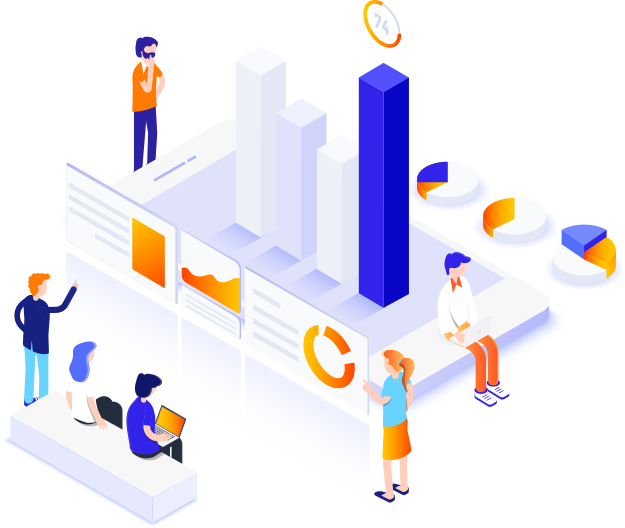 The Process Followed by Our WordPress Web Design Company
Webmark Solutions is a perfect Custom Web Design Company that follows a smooth and reliable process in the designing of a WordPress website. Take a look:
WordPress Website Design Prerequisites
The initial step in creating a WordPress website design for your business will be to provide us with your domain, hosting account access, and website content. We will require this to start designing your WordPress website.
WordPress Website Design Questionnaire
The research and development in this step is the foundation for the design and development work. We will send you a questionnaire to see how you need your website to look and what sort of content and visuals you might want on your site.
WordPress Website Design Draft
Once we know your idea for your website, we will start designing your website draft. We will make drafts of your website and send them over for you to approve. You will be given two opportunities to provide revisions for your website draft.
WordPress Website Design Launch
Once you are satisfied with your site and all of the content we have designed for you, we will prepare WordPress website design for launch.
WordPress Website Maintenance
Post to making your website live, you will have the full possession over it. However, you have the choice to enrol in our website maintenance program. With this, we will maintain your website, cause boundless small to edit requests to your website, and keep your site secure.
Get In Touch
Webmark Solution is now just a click away from you! You can easily connect with our WordPress Web Design Companyin India through call, text, email, live chat, or contact form and discuss your project with us. Our team will support you throughout and get the job done at the earliest. Connect NOW!